CAREER OPPORTUNITIES AT OUR FIRM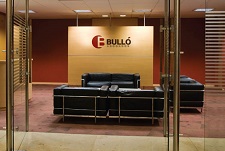 We believe that Human Resources are at the center of our Firm's development. For this reason, permanent training, both in human values and legal matters, are a central part of our business.
We look for proactive and qualified persons, who seek to supplement their academic training in a modern, competitive and client-oriented environment.
Teamwork and interaction among the different Firm areas enhance our people's growth and provide the opportunity to give our clients a better service.